GLOBALG.A.P CERTIFICATION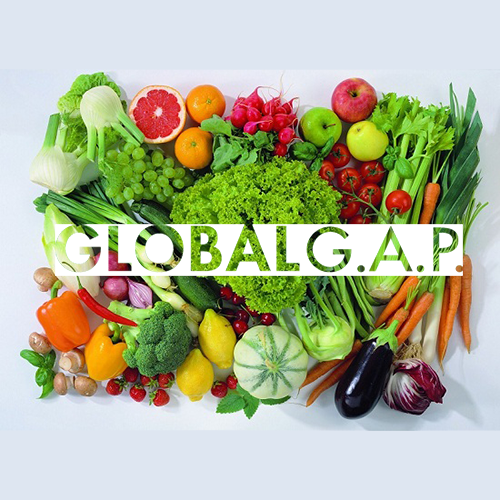 WHAT IS GLOBAL GAP?
- GLOBAL GAP (Global Good Agricultural Practices) is the standard for good agricultural practices in the production, harvesting and post-harvest processing.
- GlobalGap standard is a standard focusing on quality management, safety and traceability in the field of growing plants, vegetables, tubers, fruits, poultry, cattle and aquatic products ... in general, field agricultural sector.
- Global GAP standards mainly focus on farming and growing. Currently Global GAP has developed specifically for each specific area such as farming pangasius, shrimp farming, tea cultivation, vu sua, pomelo, ....
- Global GAP is a pre-gate standard, which means certification for production processes since the seed is planted until the product is exported from the farm (in Vietnam is a product sold out of private families).
Subjects of application of Global GAP standards:
- Global GAP standards are applied to all organizations including: farms, gardens, farming areas, companies, facilities ... implementing food production and trading.
- As a voluntary standard, focusing on the implementation of food safety and traceability management.
Benefits when applying Global GAP standards:
- Create safe and quality products.
- Liberating the centralized work of leaders. Helping leaders have more time to focus on implementing strategies that are more macro-level.
- Your product is recognized by Global GAP standards, it is easy to circulate in all markets around the world.
- Systematic activities, people unite, work in a comfortable environment.
Requirements when applying Global GAP standards:
- GlobalGap standard requires manufacturers to set up a system for food safety inspection and monitoring starting from the stage
Certification process:
- After assisting customers to improve the quality management system, documents and records required by the standards, AQUAFISH VIETNAM will introduce the advantages and limitations of certification units to customers. Reference and selection. The recommended units are considered to be the most prestigious certified corporations currently in Vietnam.
- Conduct evaluation and receive certificates.
How is the process of implementing Global GAP standards?
Step

Main

Job description

1

Set up project board

NHO-QSCert will guide Customers how to organize the project implementation. Establishment of the Project Implementation Committee, the members of the project team are taken by the Customer. Members who are full are usually deputy heads / departments. (Estimated time is 1 session)

2

Standard training

Trainers we conduct training for the members of the Project Board: Training on standard awareness, training of standard requirements and instructions for implementing standard requirements (Estimated time is from 1 to 3 sessions) )

3

Instructions for compiling documents

The consultant will provide specific guidance for each member of the Project Board assigned to each specific department: guidance on how to prepare the documents as required by the standards. arrange suitable time for the members of the Project Board (Estimated time is 9 to 16 sessions)

4

Instructions apply

The consultant will guide the project team members to record the documents according to the issued documents (Estimated time is 3 to 8 sessions).

5

Internal assessment training

The Consultant will guide the members of the Technical Project Deployment Committee, maintain the system, and train internal assessment. After studying, the members will become the internal auditor of the organization to help maintain the system for the organization (Estimated time is 1 to 2 sessions)

6

Perform internal assessment

NHO-QSCert will send an internal auditor to evaluate with the Client's internal auditor. The internal auditors of the Customer will follow the apprentice assessment to learn techniques and practical experience (Estimated time is 1 to 2 sessions)

7

Instructions for preventive prevention

The consultant will directly instruct the person assigned to remedy according to the requirements of the standard and the requirements of the document prepared and will not affect the work of the assigned officer (Estimated time is 1 to 3 sessions)

8

Second internal assessment (if any)

After completing the first assessment error, if deeming it necessary, NHO-QSCert will send experts to assess internally with the second internal assessment company.

(Estimated time is 1 to 2 sessions)

9

Instructions for preventive prevention (if any)

The consultant will directly instruct the person assigned to remedy according to the requirements of the standard and the requirements of the document prepared and will not affect the work of the assigned officer (Estimated time is 1 to 3 sessions)

10

Register for certification

After having overcome the first and second internal assessment errors (if any). The consultant will guide the customer to prepare documents to register with certification organizations such as: Intertek, SGS, BV, DNV, VINACERT ... and highlight the strengths / weaknesses of each certification organization for customers. to choose (Estimated time is 1 session)

11

Evaluate official certification

NHO-QSCert will appoint a consultant - project manager to assist the Customer during the formal evaluation process (Estimated time is 1 to 3 sessions)

12

Instructions for preventive prevention

After the Assessment Organization makes inappropriate points, the Consultant will guide each relevant department how to overcome the requirements of the standard and will not affect the work of the members (Time Expected time is 1 to 4 sessions)

13

Get certificates and maintain standards

After correcting the evaluation error, the Customer sends sufficient evidence to the Certification Body and waits to receive the certificate. In the process of maintaining the application of quality and safety management system, NHO-QSCert is always ready to support if customers need it (Estimated time is 28 days to 2 months)